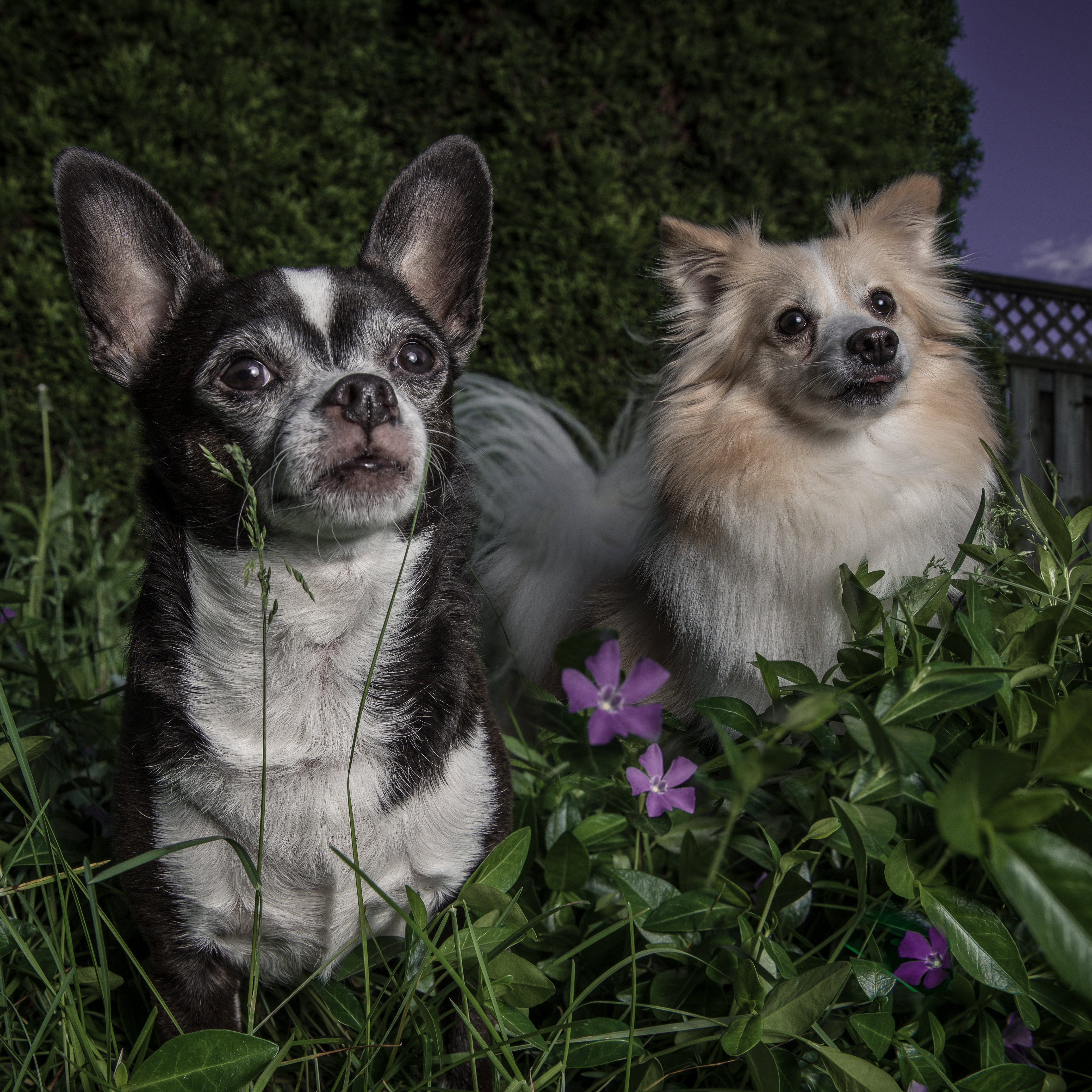 Hi!  I'm Laura Wombwell, and I love taking pictures of pets!
I live in beautiful Guelph, Ontario with my husband and two little dogs.
I bought my first "fancy camera" in 2015, after the passing of the sweetest rescue papillon in the world, my girl Stella.  The photos that we had of Stella were so important to us, and I wanted every pet owner to have the same treasured memories.
I'm committed to making your pet photography experience calm, safe and fun.  I will take the time to get to know you and your pet, and what you love about each other.  
I'm passionate about animal rescue - both of my own dogs (seen above) are rescues.  Kipper (the Boston Terrier/Chihuahua) and Brie (the Pomeranian/Chainsaw) are frequent models and love to pose!   I also love to shoot for rescues, volunteering with both the Guelph Humane Society and Save Me Rescue.  If you're an animal rescue in the Guelph/K-W area that needs photos - let me know!